Premium
Laundry in
48h delivery
service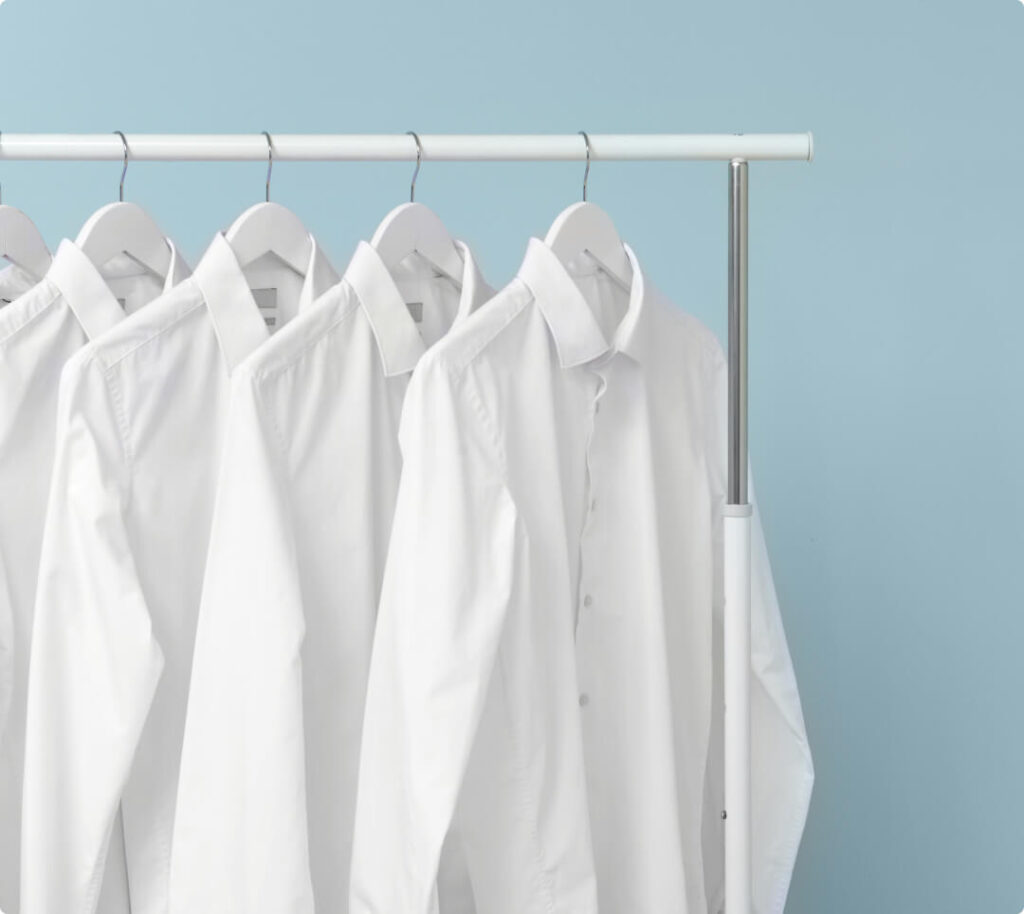 Very impressed with the Washrz service! My Laundry was collected in
the evening, beautifully cleaned and returned the next evening 🙂
What our customers say about our premium
laundry service
A fantastic service! Great customer support from beginning to end of the process. The team is really supportive and goes the extra mile at every stage. I would recommend them unreservedly.
I was in a hurry to get my clothes dry cleaned for the wedding. In addition to picking up my order, they returned it two days later
Very professional and reasonably priced dry cleaning service using clean technology. There is no petrol smell in the clothes, which is a plus. The clothes and blankets etc are nicely packed.
1. Schedule your
collection
Plan your day with ease. Choose a collection and delivery 
time at your convenience.
Weekend and evening slots available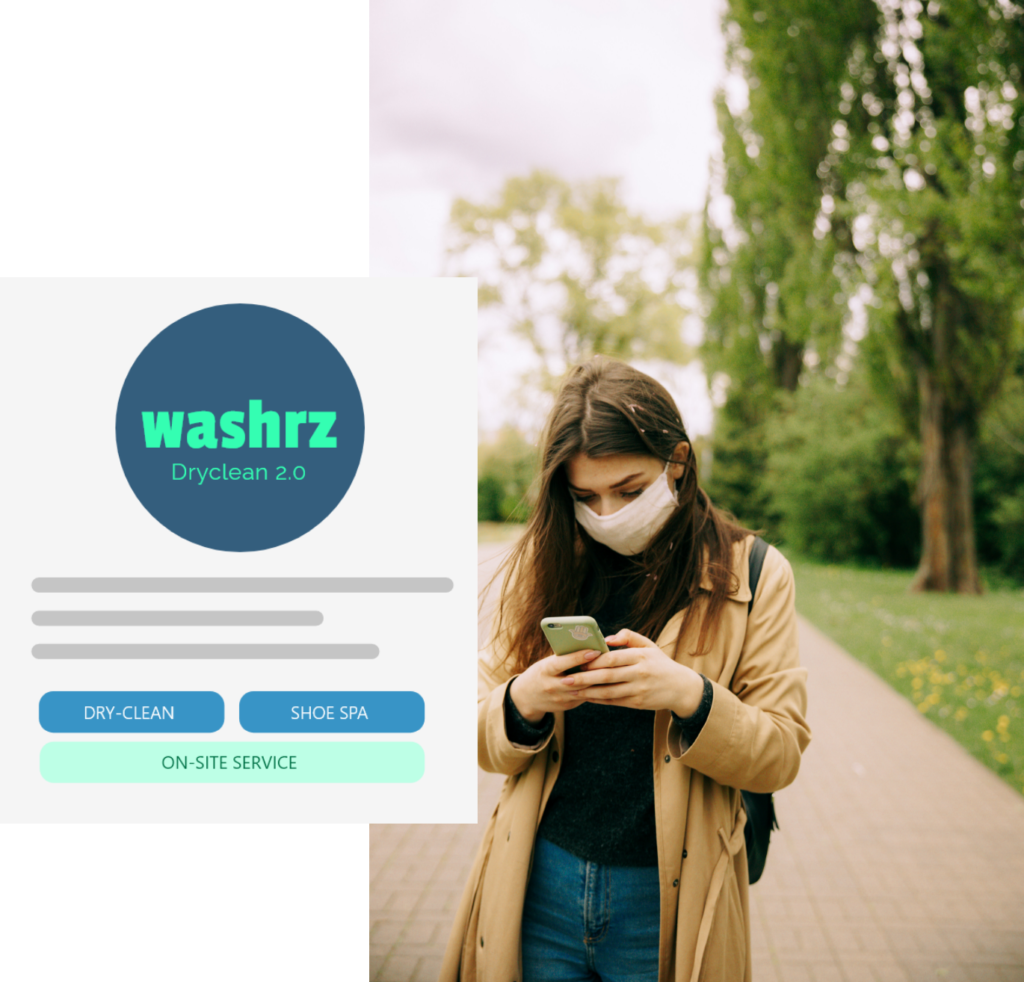 Our riders will bring their own Washrz laundry bags and dry-cleaning bags. So, do not worry about anything else, just bring your dirty clothes and accessories.
Our riders carry collection bags.
No need to count or weigh your items
You'll receive a notification when our driver is nearby.
They will collect your items and take them to our nearest cleaning facility.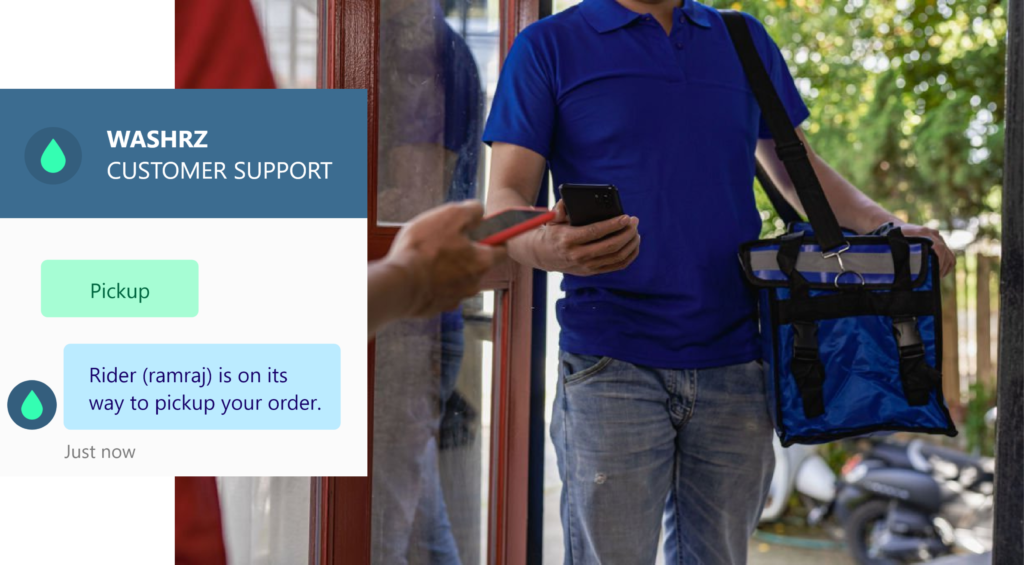 4. Let us handle the laundry, you do what you want.
Our nearest cleaning facility will clean your items with utmost care. Our driver will then deliver them back to you whenever you like. You're in full control of your delivery and can always reschedule if not at home.
Premium laundry services refer to high-end laundry and dry cleaning services that offer a wide range of options for customers. These services may include pick-up and delivery, same-day service, and special handling for delicate items.
Here is an example of website content for premium laundry services offered on a location basis:
Premium laundry in Noida
Premium laundry in Greater Noida
Premium laundry in Ghaziabad
Premium laundry in Delhi
Premium laundry in Gurugram
Welcome to our premium laundry services, where we provide top-notch care for your clothes, linens, and other delicate items. We offer convenient pick-up and delivery options, as well as same-day service, so you can have your items cleaned and pressed quickly.
Our team of experts have the skills and experience to handle all types of fabrics, including silk, cashmere, and wool. We also offer special handling for designer garments, wedding dresses, and other delicate items.
With our location-based services, we bring the premium laundry experience to you. We cover Noida, Gurugram, Greater Noida, Ghaziabad and Delhi, so no matter where you are, you can enjoy the convenience and luxury of our services.
Book your pickup and delivery today and experience the difference our premium laundry services make. 
Book our 48h dry cleaning delivery service.
We also provide the option of 24-hour rush order @ 2X.
Delivery in less than 48 hours
We collect, clean and deliver your laundry and dry cleaning in 48 hours.
No hidden costs. All rates are up front.